JOIN THE WAITLIST!
From Scattered to Efficient Workshop
Learn the simple tools that will allow you to abandon self-doubt, increase productivity, and achieve a life-work balance.
Next session: TBD. Sign up to receive important updates
JOIN THE WAITLIST
LET'S BE HONEST:
Are you overwhelmed by your daily task list?

Building your roadmap and achieving your end goal doesn't have to be so damn hard!
Are you constantly stressed, confused, and overwhelmed by:
what to do first and how and when to start?
the lack of a system and the strategy to overcome it?
not being able to increase your impact or your income?
the inability to prioritize and create a plan that works for you?
distractions that prevent you from finishing your projects?
where did you put your digital files and assets and "O-M-G" what was that file's name?
that you can't distill into a solid and simple plan?
Well, my friend - you're not alone!
THIS IS WHERE I CAN HELP
Everyone deserves a life that feels fulfilling and impactful, yet balanced.
One that allows you to:
→ Wake up each day with clarity about what's important for that day and be ready to tackle it with motivation and energy to get it done.
→ Be less overwhelmed with tasks and distractions of running a business so that you can honor and take care of the other areas of your life.
→ Save space in each day to take care of YOU. Whether that's exercise, meditation, time with your girlfriends, or binging your favorite show - without distractions or feelings of guilt.
IF THIS FEELS LIKE AN IMPOSSIBLE DREAM, YOU ARE NOT ALONE.
So many of us are stuck in a holding pattern due to constantly feeling overwhelmed, exhausted, and distracted, while never getting anything done.
This can hold you back and sabotage your creativity, compromise your health, and kill your passion for the very thing you should be putting out into the world.

The solution is applying the simple but world-changing strategies that I will share with you in this free workshop.
And in our time together I will also show you how to shift your perspective so that you can avoid the traps of hustle culture and instead:
Prioritize with intention
Elevate your creativity
Monetize your gifts and talents
Success starts with a solid plan that is both practical & manageable.
Join me and other women like you in the next live online workshop and learn how to create the life and business you want, distraction-free.
GRAB YOUR SEAT HERE
ABOUT ME
Hi, I'm Susan!
As a business strategist (my clients call me a business therapist) and growth expert, I have guided and helped hundreds of creatives and thought leaders build a life and business they value using the resources they already have.
After 10k+ hours of reading, listening, and collating good information, I developed the 5 Stage Framework™, which helped me launch three successful businesses - and I want to help you do the same!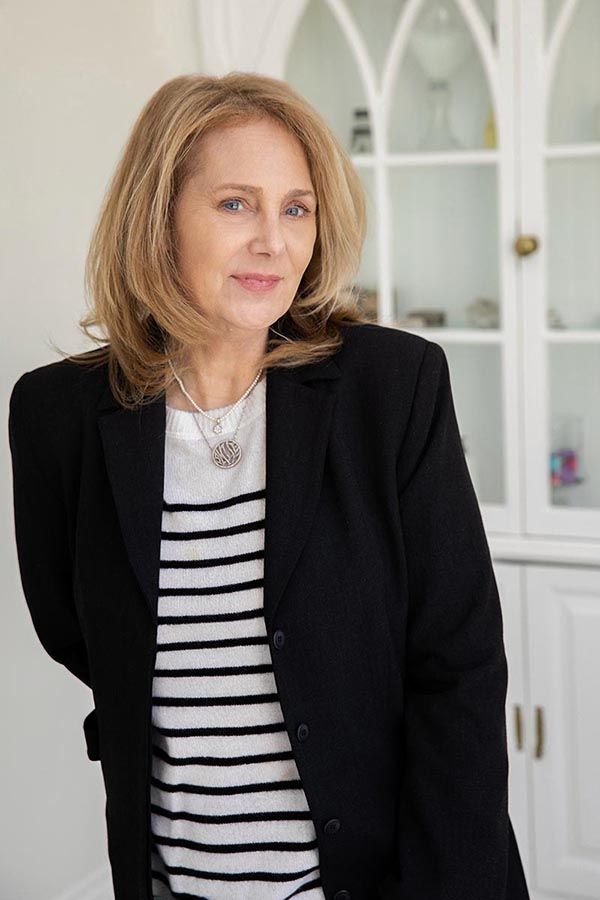 Susan simplifies the complicated!
"As I was in the process of pivoting my career, I knew what I wanted to do but had no idea how to start. In a very distinct way Susan showed me how important it is to create a plan and a roadmap. Because she "simplifies the complicated", she helped me break down all my big ideas into small bites so I can easily get from one step to the next. Her 5 Stage Framework helped me go from stuck to unstuck!"
- Brittany
I have been able to grow my business in ways I never dreamed possible.
"Susan guided and supported me in connecting more deeply to the work I have always loved the most and, the way to create my business plan in an up-leveled, let's get a serious way!! With her explorative tools to get to the core of who we are and our unique message, I got clear on what I needed to do to really move my career and life forward. I had been stuck and now I am growing my business in ways I only dreamed of."
- Lori K.
I was overwhelmed!
"As a mother who was becoming empty-nested and about to dive into my next chapter, I was overwhelmed with how to plunge. I didn't know where to start. Susan and her team helped pull all of this together to roll out my business with a social media marketing strategy and brand identity with incredible impact."
- Laurey
My life runs more smoothly
"[Susan] has taken me through a myriad of apps and systems that have helped me clean and purge all my content so I can get to what I need more efficiently. I write books for a living and I can't tell you how many times I was asked to submit a manuscript and for the life of me couldn't find the right version. I am well on my way to organizing my life by dealing with the mess that is my overloaded computer, and making my systems, and my life, run more smoothly."
-Heather
WHAT YOU'LL WALK AWAY WITH:
From Scattered to Efficient will give you the tools and systems to help you navigate and work through the overwhelm.
If you are ready to start every day feeling clear, focused, and energized, then you are ready for this workshop!
Join The Waitlist - It's FREE!
You will be the first to get all the info for our next workshop!